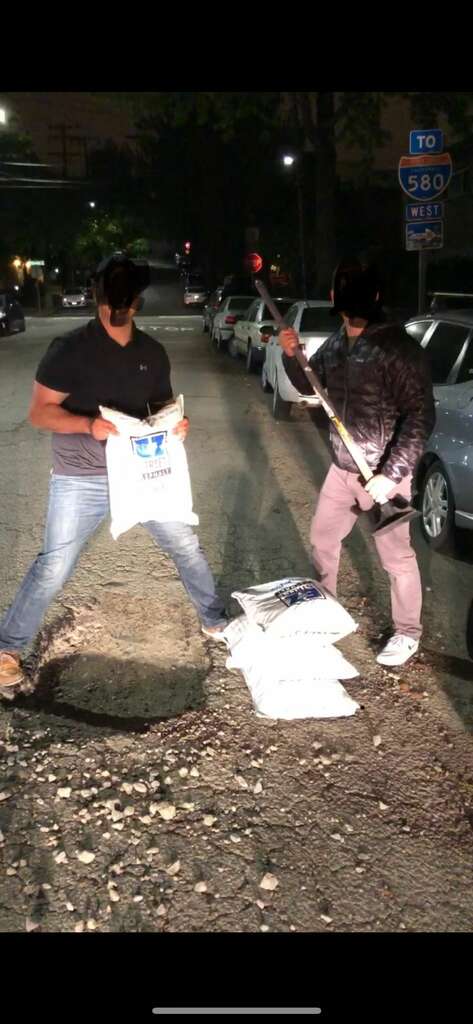 'Pothole Vigilantes' are covertly fixing Oakland roads in the middle of the night
You know you're reading a P.K. Dick or Rudy Rucker dystopian Sci Fi novel when the author mentions Oakland burning in the background.
Here's an enterprising group that's taking it upon themselves to fix some of Oakland's woes by filling in potholes when nobody's watching.
The city's response is not unexpected: "With finite resources the City cannot always respond immediately to every request – but every complaint is tracked, and the more data City leaders have about where residents' issues are located, the better they can organize City resources to tackle long-term issues," says a press release by Oakland Public Works.  For those who feel like they're not getting through, the city asks you keep trying and report problems multiple times.